Eco Ice Melt Liquid 200L
Rapid action liquid ice melt.
£399.00 delivered. A £50 customs fee is charged PER SHIPMENT outside the EU. Contact us for further info.
Product Information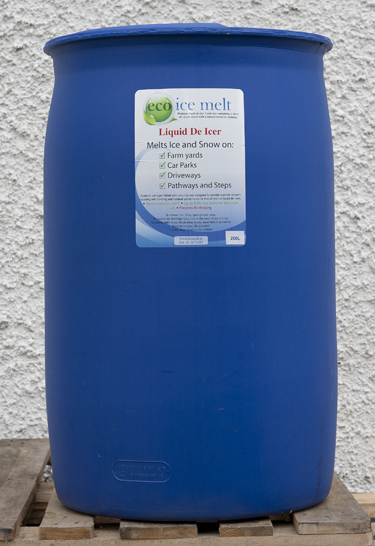 Melts ice and snow on car parks, driveways, pathways, steps, gangways and environmentally sensitive areas.
Rapid Action Liquid Ice Melt
To remove ice: Spray over ice cover @ 20ml/m2*
To remove snow: Spray over snow cover @ 30ml/m2
To prevent ice forming: Spray over area @ 20ml/m2*
To prevent snow settling: Spray over area @ 10ml/m2
Re-apply when new accumulation shows first tendency to bond.
Pack size:
20L
Product Features
more effective than salt
long lasting, lasts up to 3 days
up to 80% less corrosive
no residue – reduces footfall damage to interiors